Parasailing
Take in Unparalleled Panoramic Views when Parasailing in FWB and Destin
The perfect combination of thrilling and chilling, parasailing in Destin-FWB makes for an awesome addition to any vacation itinerary. The Destin-Fort Walton Beach area is known for its spectacular scenic views that stretch as far as the eye can see, and consist of rolling white sand dunes, crystal-clear emerald waters, and wonderful wildlife like dolphins, sea turtles, and more! Parasailing is a great way to get a bird's eye view of the Emerald Coast's natural beauty, and witness this awe-inspiring area from a whole new perspective.
Parasailing takes participants soaring to new heights, providing unparalleled panoramic views from up to 400 feet up! This is one awesome activity where you will want to be sure to look down for spectacular views of HarborWalk Village, Crab Island, the area's beautiful beaches, and more. Be sure to keep an eye out for marvelous marine life in the clear water below, as well, as it's not uncommon to see dolphins, turtles, sting rays, schools of fish, and other amazing animals.
There's truly nothing quite like flying high in the sky over dazzling Destin-FWB! Participants love the excitement that comes with soaring towards new heights as the parasail lifts you up into the sky, as well as the peaceful bliss that is felt while floating through the clouds. This family-fun activity makes for an unforgettable experience, and is a great way to bond with loved ones in a fun and unique way.
If you're searching for breathtakingly beautiful views when in Destin and Fort Walton Beach, look no further! Parasailing is the perfect opportunity to take in unparalleled panoramic views of this scenic seaside city. Seeing Destin and Fort Walton Beach from an aerial view is a magnificent sight you don't want to miss!
Speaking of scenic views, don't forget to look down! This is because parasailing is also a great way to witness wildlife in their natural habitat. Dolphins, fish, stingrays, and sea turtles are commonly spotted when soaring through the clouds on an unforgettable Destin-FWB parasailing excursion!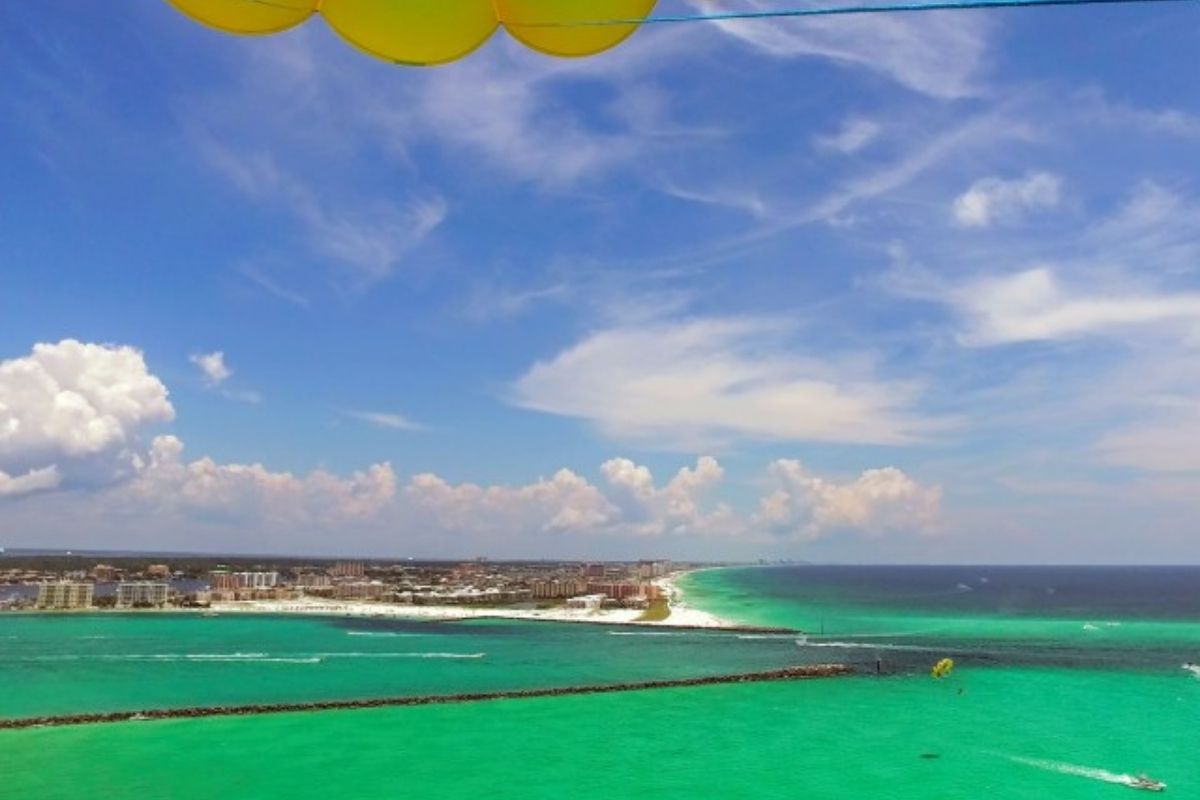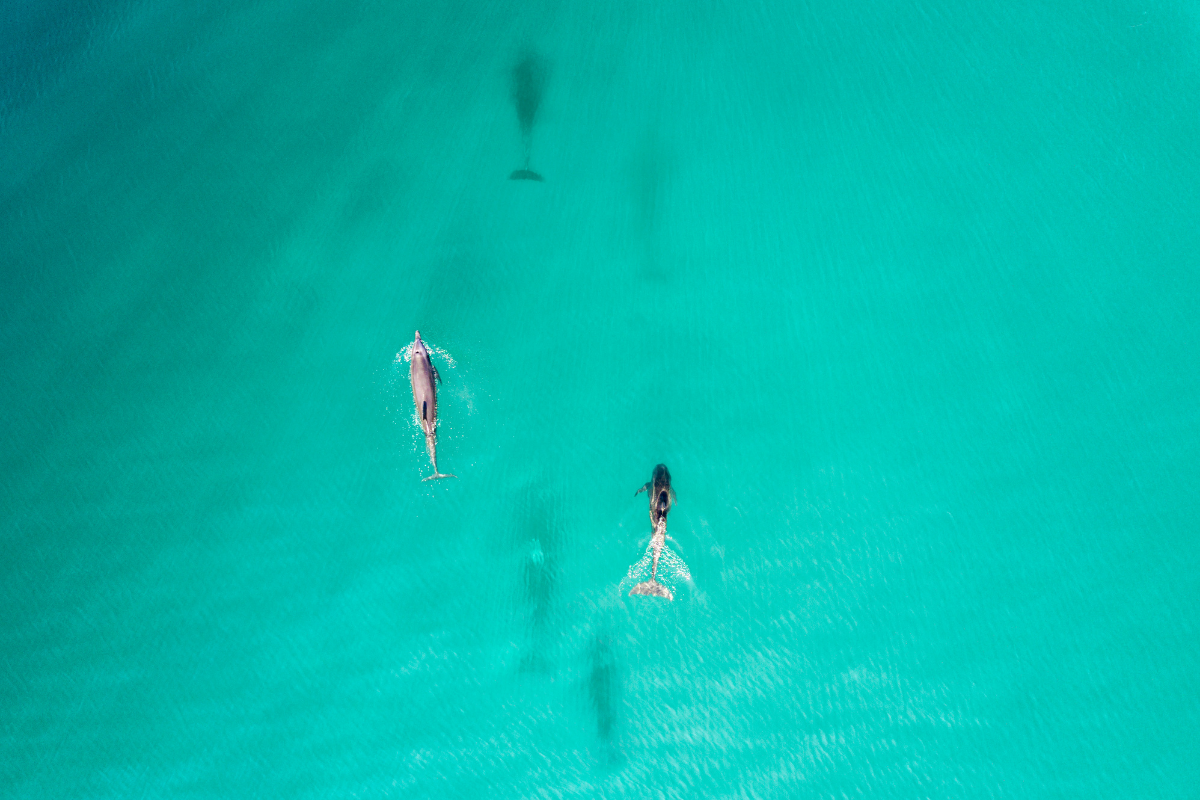 If you're on the hunt for some unforgettable family fun and adventure, you're in luck! Parasailing is the perfect way to spend quality time with your favorite person, and create amazing memories together.
There's nothing quite like reaching new heights in a parasail, and floating through the clouds with friends or family. This is truly a bonding experience, that's sure to bring a little excitement and adventure to any relationship!
WHAT TO EXPECT WHEN PARASAILING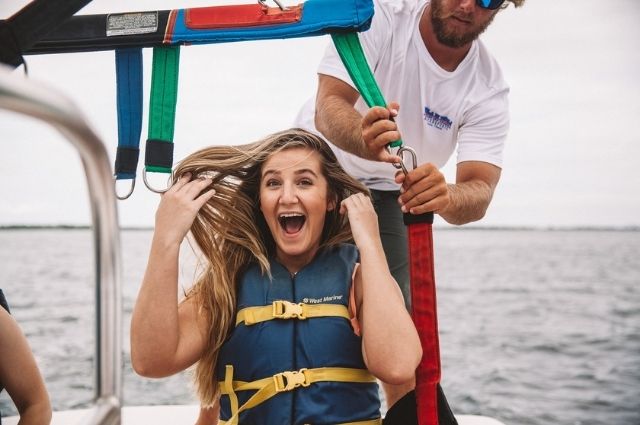 THRILLING EXPERIENCE
Calling all thrill-seekers, this activity is for you! Parasailing is an exciting and high-energy experience, that's sure to get the adrenaline pumping. There's no experience quite like soaring up towards the clouds, and looking down at all of the natural beauty and wonderful wildlife that surrounds you.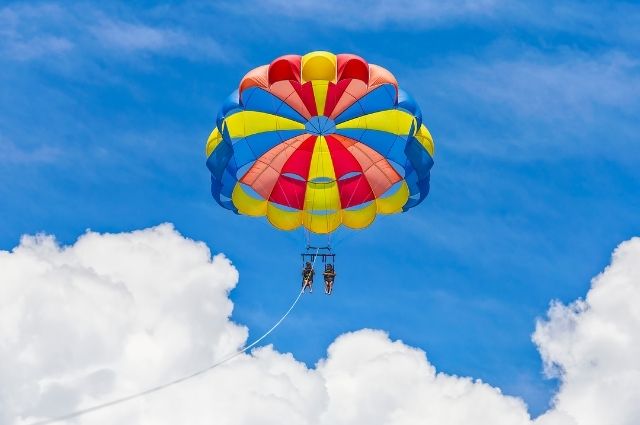 SOAR TO NEW HEIGHTS
Most Destin parasailing excursions will take travelers soaring anywhere from 300 to 400 feet in the sky! This makes for unmatched views of the area's crystal-clear emerald waters, and all of the magical wildlife and wonders that lie just beneath the surface. Destin-FWB parasailing is an unparalleled experience, and provides a picture-perfect panoramic view you truly have to see to believe!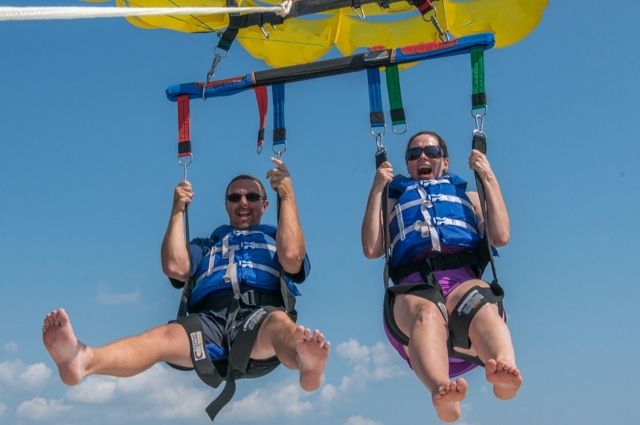 BONDING EXPERIENCE
Flying high in the sky while parasailing over the gorgeous Emerald Coast is a beautiful way to make memories with your favorite people. This amazing activity allows participants to soar through the clouds with one or two of their favorite people, creating memories that will last a lifetime. No matter if you're soaring over the famous Crab Island sandbar, or over the beautiful emerald waters of the Gulf of Mexico, you're sure to have an amazing and unforgettable experience.
Destin-Fort Walton Beach Parasailing FAQ
More Activities & Tours in Destin-FWB, Florida