Fishing Charters
The Best Way to Catch Fish in Destin & FWB, FL
Any trip to the Destin-FWB area is simply incomplete without casting a line and catching keepers! In fact, Destin, FL, has the largest fishing fleet in the state and is known as, "The World's Luckiest Fishing Village," as the local waters are teeming with fish of all sizes and species. Visitors travel from all over, year-round, to find out for themselves how Destin got its nickname. 
With that being said, it probably comes as no surprise that there are tons of ways to go fishing in Destin-FWB, accommodating all ages, interests, skill levels, and budgets. Affordable options include shore fishing, pier fishing, party boat fishing charters, and semi-private fishing trips. Private fishing charters are another great option, as well, as guests can create a more personalized and intimate experience.
From inshore fishing for sizable sheepshead in the Choctawhatchee Bay's calm and beautiful waters, to heading out to sea in search of large game fish aboard an offshore fishing charter, there are plenty of ways to have an incredible fishing adventure in Destin and Fort Walton Beach. The options are practically endless, which means plenty of opportunities for fun in the sun, and memories that will last a lifetime. Whichever type of fishing charter you choose, and however you decide to cast out, you're sure to reel in a fantastic time when fishing in Destin-FWB!
Affordable and fun, party boat fishing charters are a popular option among anglers of all skill levels in Destin and Fort Walton Beach. Party boat fishing is where multiple anglers and groups will come together aboard a massive fishing boat for a common charter. These trips can accommodate anywhere from 20-50 passengers, or more, depending on the charter company. 
Party boat trips come in all shapes and sizes, offering multiple departure times and durations. Party boat fishing charters in Destin and Fort Walton Beach will take anglers offshore for a deep sea bottom-fishing experience in search of desirable fish species like grouper, snapper, amberjack, and more! Most charters will include the bait, tackle, and fishing license, and many will even clean your catch for you at the end of the trip.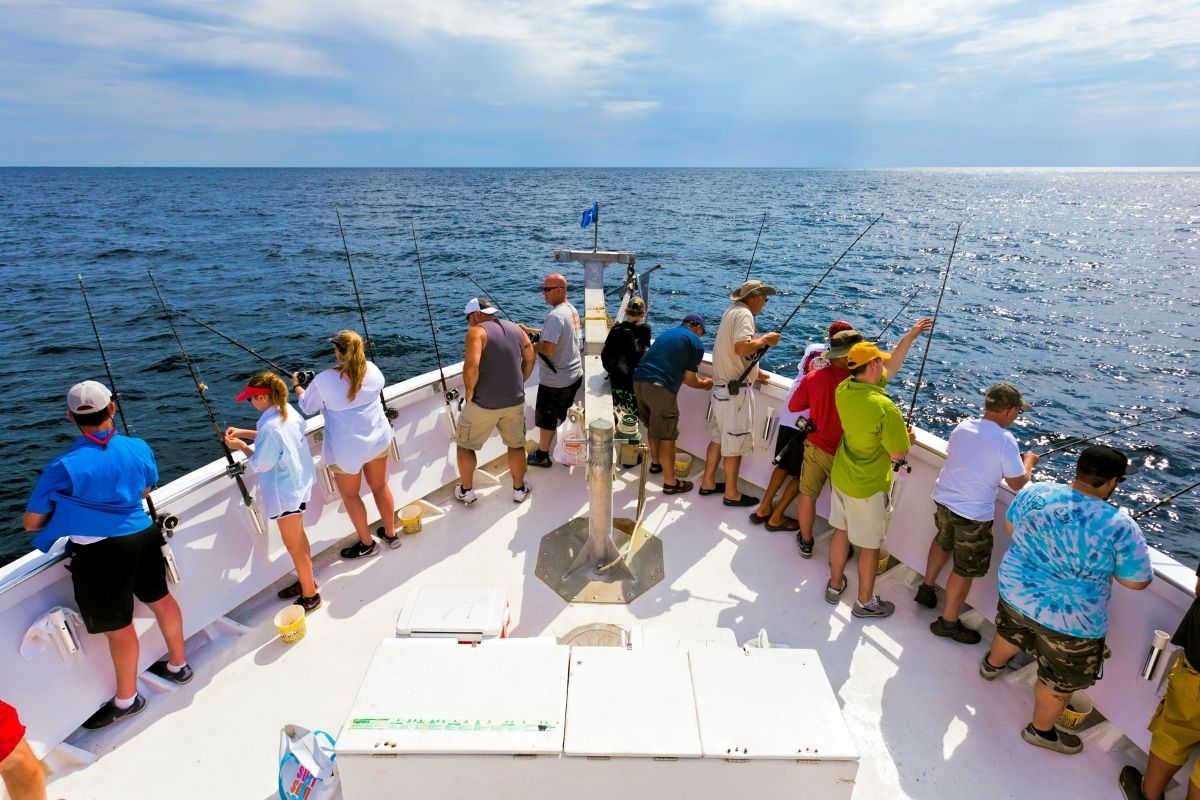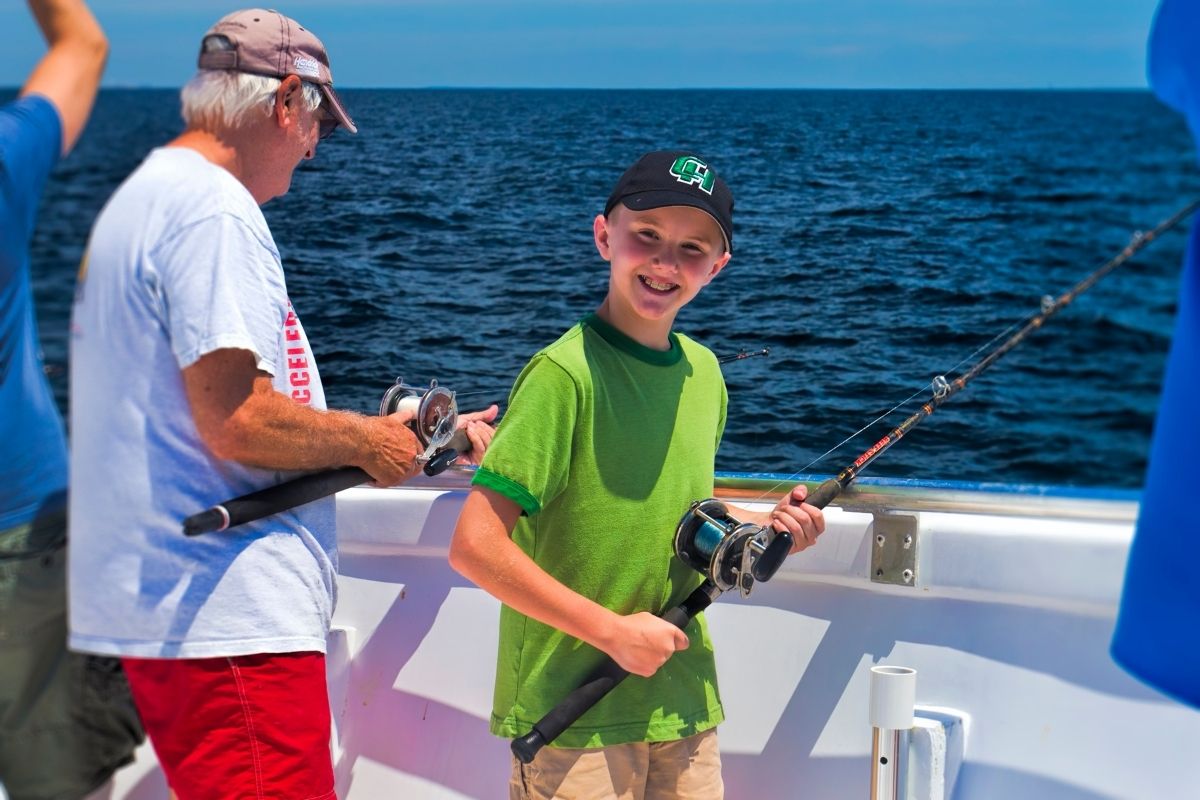 SEMI-PRIVATE/SPLIT CHARTERS
Semi-private, or split charters, in Destin and Fort Walton Beach, are similar to party boat fishing charters, in that multiple people and/or groups will come together for a common fishing charter. The main difference, however, is that there will be around 15 passengers on board, or less, as opposed to the 20-50 passengers which is common aboard a standard party boat fishing trip. This is a great option for groups, or for those looking for a more intimate and less crowded experience than what a typical party boat trip has to offer. 
Semi-private fishing charters will take anglers into the deeper waters of the Gulf of Mexico, in search of species of fish that live close to the sea floor. Anglers will be bottom fishing in search of grouper, a variety of snapper species, amberjack, mackerel, cobia, and more! These types of charters come equipped with all of the essentials like the fishing license, bait, and tackle, as well as an experienced captain and crew to help along the way.
Private charters are probably the most popular way to go fishing in Destin-FWB, as they are customizable and come in all shapes and sizes, to accommodate all ages, interests, and skill levels. When fishing aboard a private charter, it will just be you and your group on board, as well as the captain and his first mate. Most private charters have a maximum capacity of 6 anglers, creating a more intimate experience.
Popular types of private fishing charters in the area include deep sea and inshore charters, kids fishing charters, shark fishing, bowfishing, guided kayak fishing, and more! While most charters do require a 4-hour minimum, private charters allow for freedom and flexibility, as anglers can choose the duration, location, style of fishing, and the species of fish to target.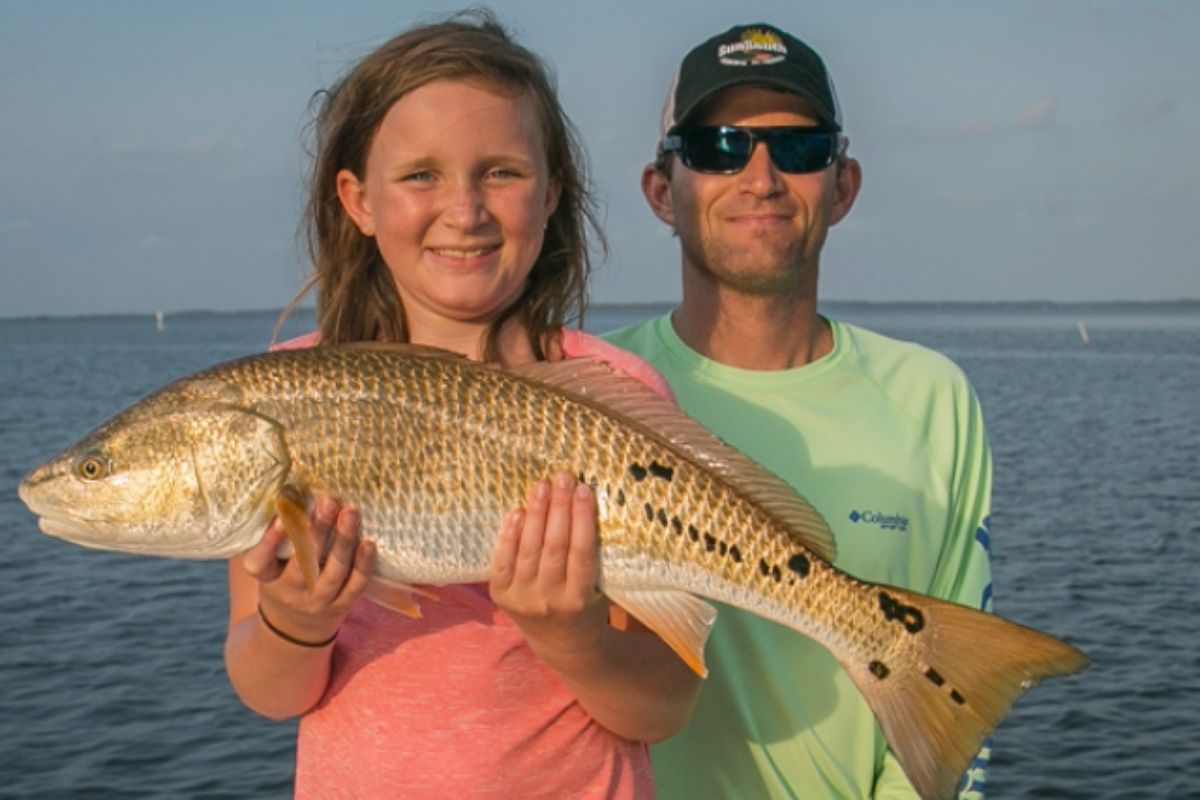 TYPES OF FISHING CHARTERS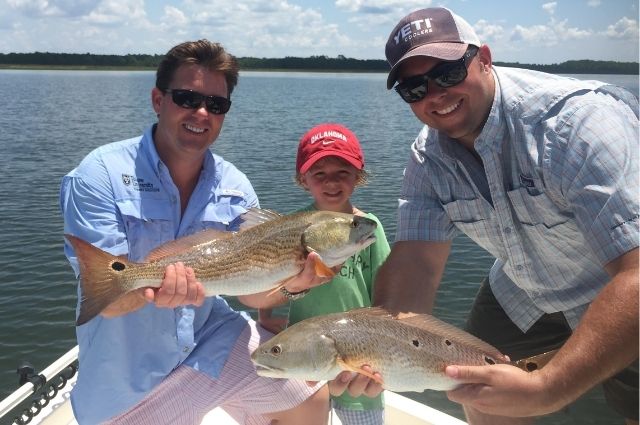 INSHORE
Inshore fishing, sometimes called bay fishing, takes place in the local bays, bayous, and other waterways, as opposed to the Gulf of Mexico. This creates a much calmer and smoother fishing environment, making it fun for all ages! Popular types of fish to catch aboard a Destin-FWB inshore fishing charter include catfish, speckled trout, sheepshead, redfish, flounder, and more.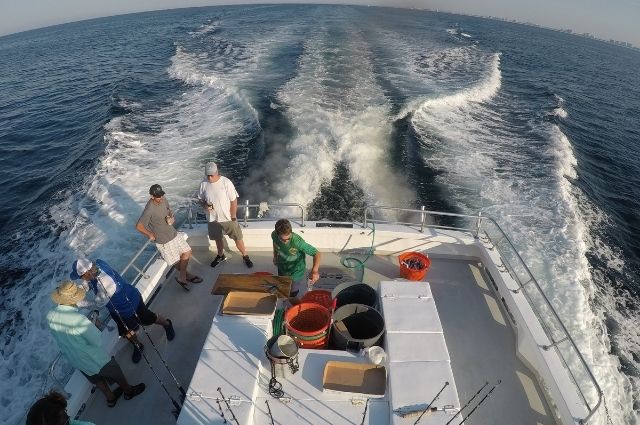 OFFSHORE
Offshore fishing, or deep sea fishing, is any type of fishing that takes place in waters more than nine miles from the shore, in depths of 100 feet or more. Most Destin-FWB deep sea fishing charters will travel about 10-20 miles out into the Gulf of Mexico to catch certain species of reef fish, bottom dwellers, as well as gigantic game fish. Popular fish to catch on an offshore fishing charter in Destin-FWB include snapper, grouper, amberjack, triggerfish, and more!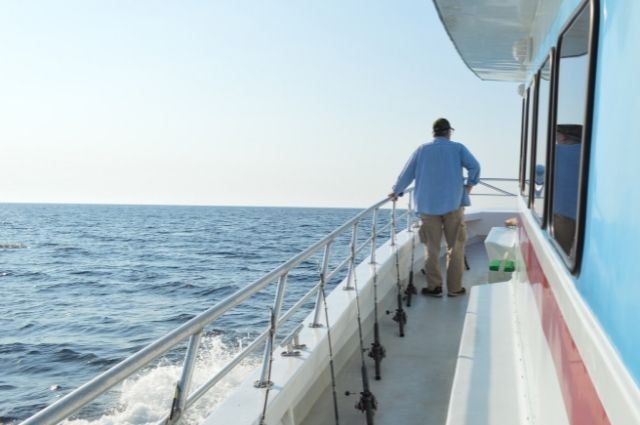 NEARSHORE
Nearshore fishing refers to fishing that takes place a short distance away from the beach, usually occurring less than nine miles away from shore. Types of fish typically caught while nearshore fishing in Destin-FWB include pompano, redfish, bluefish, ladyfish, and more! No matter if you're fishing from the shore, or close by aboard a fishing charter, you can't go wrong when nearshore fishing in Destin and Fort Walton Beach.
Destin-FWB Fishing Charter FAQ
More Activities & Tours in Destin-FWB, Florida