Bowling
Bowling Strikes and Spares in FWB and Destin, FL
This is the only time you want to strike out on vacation! Bowling in Destin-FWB is a fun and family-friendly way to spend time with your favorite people. This spectacular sport has been around for generations, and is a perfect way to enjoy a little friendly competition and entertain the whole crew, from the little ones in your group, to grandma and grandpa.
Even though it's called the Sunshine State, it's not uncommon for there to be rain or an afternoon shower during your Emerald Coast vacation. With that being said, bowling makes for a great rainy day activity for when the inevitable afternoon shower strikes. Those with a sunburn will also appreciate this activity, as it makes for a family-fun break from the sun.
Bowling is also a great activity for those in search of something different, or for those in your group who may be water-logged from all of the fun in the sun this scenic slice of paradise has to offer! Another awesome thing about bowling in Destin-FWB, is that most bowling alleys are conveniently located near some of the area's top attractions. Bowling is truly a fantastic way to  *get the ball rolling* this vacation, and enjoy some good old-fashioned family fun!
One great thing about bowling in Destin-FWB is its affordability. Especially when on vacation, every penny counts, which makes fun and cost-efficient activities like bowling perfect for travelers. This is one family-friendly activity along the Emerald Coast that doesn't have to break the bank!
Even further, bowling is truly an activity that is fun for everyone! Bowling alleys come equipped with bumpers, so even the little ones in your group can roll a strike or a spare. From small children, to grown adults, bowling is an activity that the whole family will enjoy!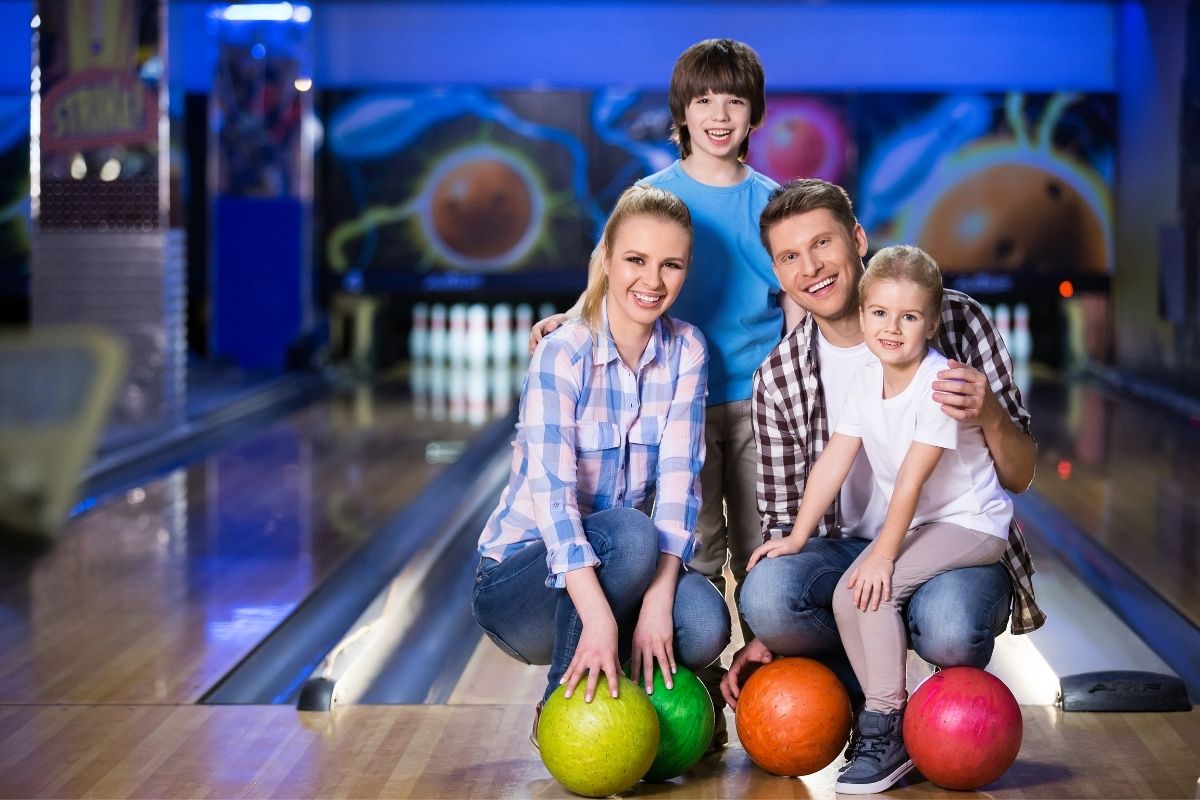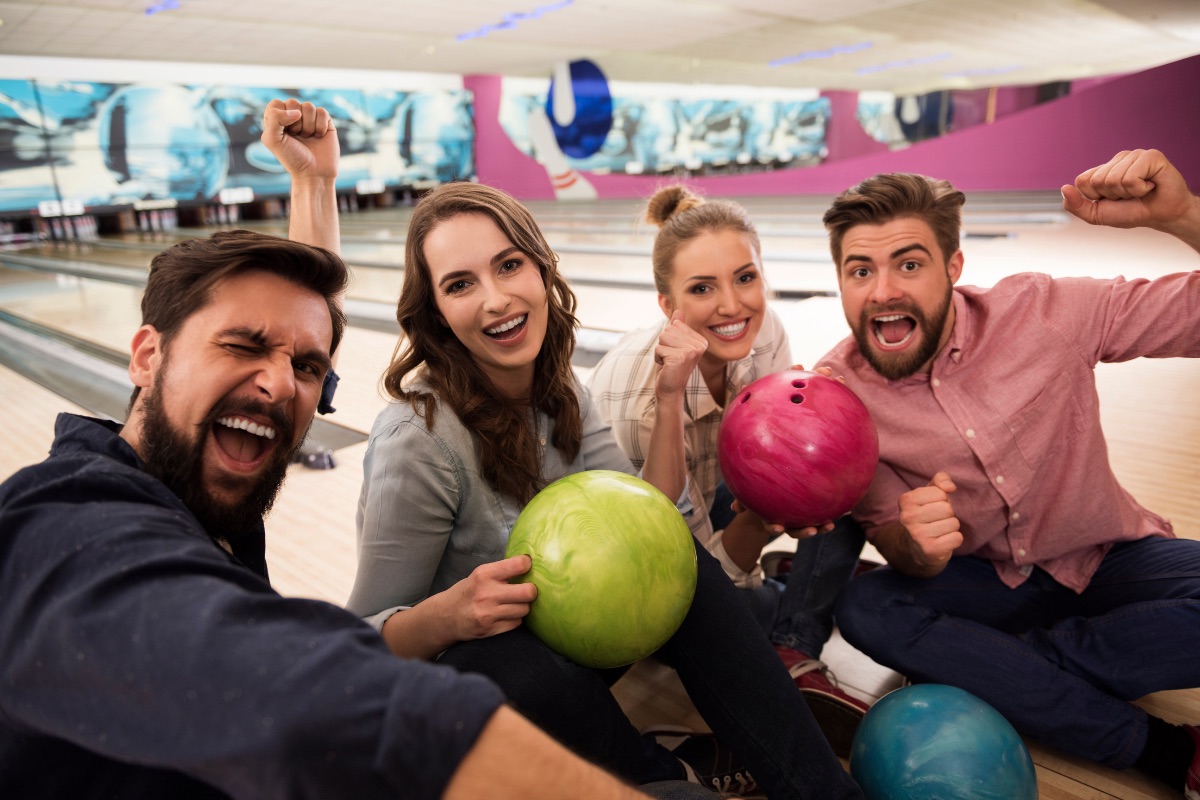 Summers in Destin and Fort Walton Beach can be a scorcher, with average temperatures reaching the 80s and 90s. While there is so much fun in the sun to be had in this charming coastal city, sometimes you just need a break from the heat and the Florida sunshine. Bowling is the perfect Destin-FWB activity to do just that, while also enjoying quality time with your favorite people.
Not only that, bowling in Destin and Fort Walton Beach makes for the perfect rainy day activity! It's not uncommon to experience a pop-up afternoon shower when in Florida, but a little bad weather doesn't have to put a damper on your vacation. Rain or shine, bowling is a fun indoor activity that the whole family is sure to love!
BEST BOWLING IN DESTIN AND FORT WALTON BEACH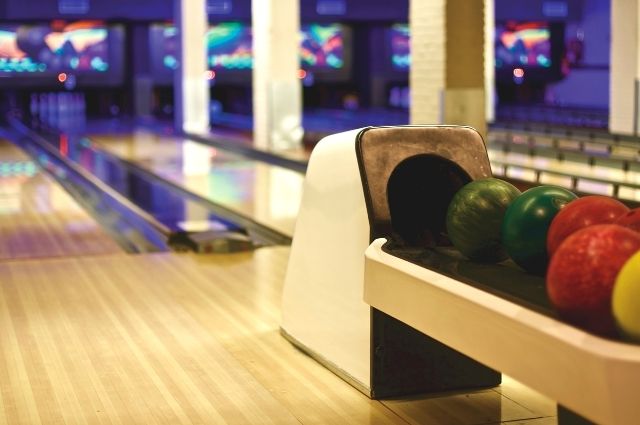 FORT WALTON BEACH BOWL
Fort Walton Beach Bowl has been hosting and entertaining families in Fort Walton Beach since 1995! With 24 lanes of bowling, this is the perfect place to impress your family and friends with your bowling skills. From glow bowling in the evening, to billiards, arcade games, and more, this bowling alley provides hours of fun for everyone!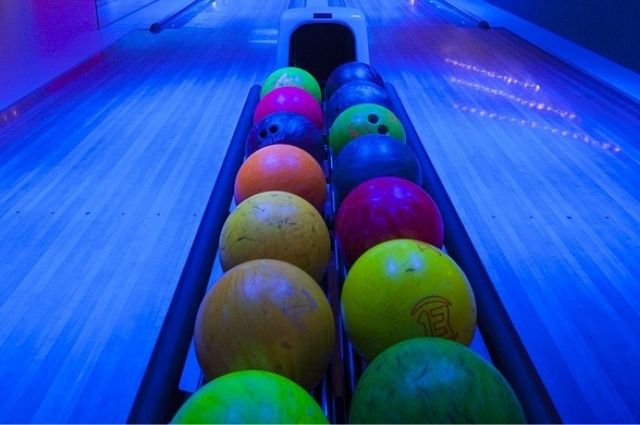 UNCLE BUCK'S FISH BOWL AND GRILL
Uncle Buck's Fish Bowl and Grill is a unique entertainment complex located in the Destin Commons shopping center. This 16-lane bowling alley boasts an underwater theme that will make you feel as if you're still enjoying the beach, even on a rainy day! From winning big at the amazing onsite arcade, to rolling strikes and scoring big while bowling, there's plenty of fun to be had at Uncle Buck's Fish Bowl and Grill.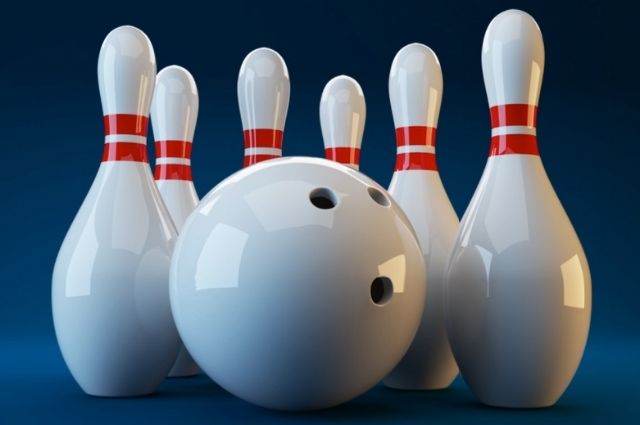 HURRICANE LANES
If you're in search of some affordable family fun, head to Hurricane Lanes in Destin, Florida! This 26-lane facility has everything you need to score big, including an awesome arcade, pool tables, dining options, and more. This exciting entertainment center is perfect for everyone, from the beginner to the experienced bowler.
More Activities & Tours in Destin-FWB, Florida